A couple of weeks ago I attended my fourth SBS event in Birmingham. Theo Paphitis set up SBS (Small Business Sunday) to give small businesses a helping hand to expanding by giving them access to great marketing, PR and media promotion.
B Organic is a multiple award winning Organic Skincare, that works wonders on eczema, sensitive skin or just for day to day upkeep for beautiful skin. It's not only for women, we do a range for babies and children and also now for men.
With travelling up 'North' from the sunny south coast I went the night before and had a lovely evening catching up with friends both old and new.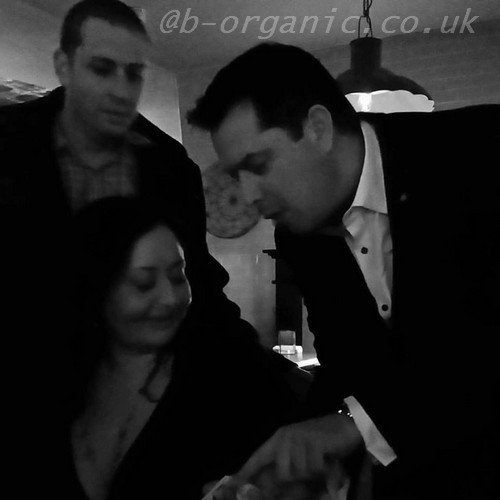 It obviously is a pure networking evening and the drinks were purely to keep us lubricated ;-) and if you believe that you'll believe anything!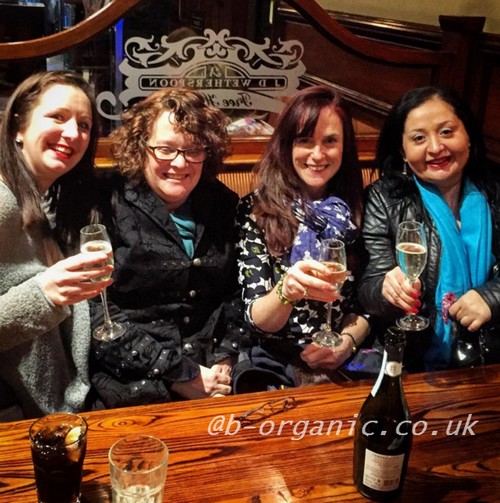 The SBS event was yet again held at the ICC and it's a day full of talks, networking, question and answer sessions and a lot of chat.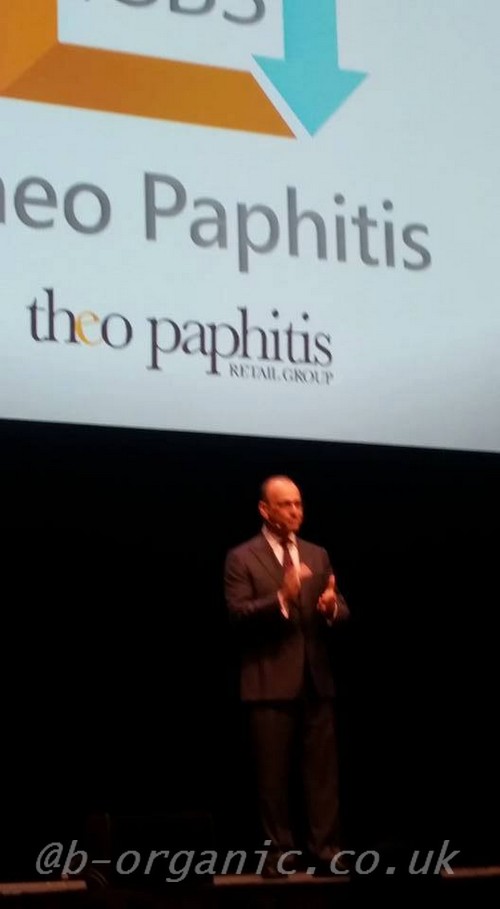 This is me when I received my award from the lovely Theo.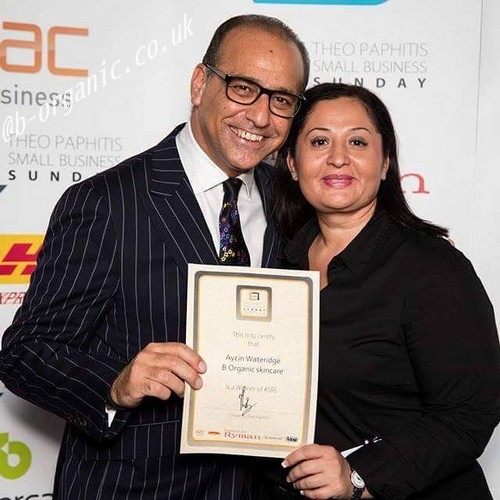 It's a long day but I know we all gain so much from it, not only new information to improve our sales, run our website efficiently but gives us the chance to find new contacts we can potentially work with, which is a win win bonus.
Thank you to Theo and all the sponsors for creating an amazing community that I love being a part of.
The evening rolled round and of course we needed food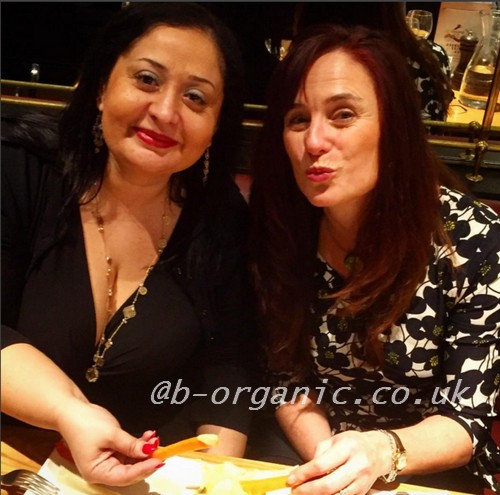 And the odd drink or 2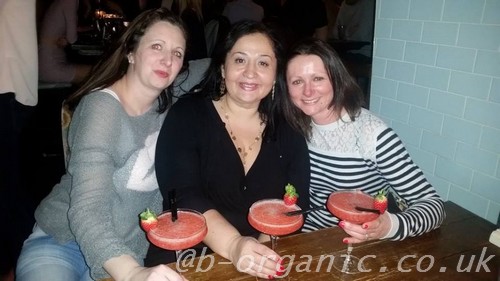 All in all it was a great couple of days and I came away buzzing with new ideas for B Organic ............... I'm also BUZZING big time because ........................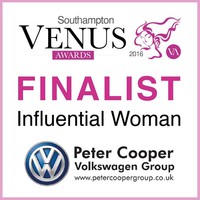 Yes that's right I a finalist for the Southampton Venus Awards. I am in the running for the Influential Woman Award. As you might be able to tell I am a little bit excited but so proud at the same time.
It helps me to realise that all the hard work I put into B Organic is worth it.
Fingers crossed I will have good news to share with you very soon.
Now for a giveaway for all my lovelies to celebrate my nomination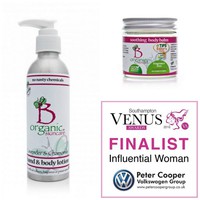 THE WINNER IS Clair Downham, well done Clair and thanks to everyone who entered.
Please use the Rafflecopter form below to enter.
a Rafflecopter giveaway (Please right click it & open in a new page so make commenting on this post easier)
T&C's for giveaway.
* This giveaway will begin on 3rd March 2016 and will close on 4th April 2016
* This giveaway is open to any of my readers aged 18 or above who reside in the UK.
* There is no cash alternative to the giveaway
* There is one compulsory entry which asks the entrant to comment on this blog. You can gain additional entries using the options in the Rafflecopter widget
* There is 1 (one) prize pack of 2 (two) products, Soothing Body Balm and Hand and Body Lotion.
* The prize winner will be asked to provide their details for me send out the gift pack.
* Entries will only be accepted as instructed and any entrant that does not complete the qualifying requirements will be disqualified
* The winner will be chosen by using a random number generator built into the Rafflecopter widget and will be contacted directly on the email address provided within two (2) days of the draw.
*The winner will have 28 days to respond or a new winner will be chosen. I will email in the first instance.